TRIBULUS TERRESTRIS EXTRACT
What:
Tribulus Terrestris is a small, leafy plant that has long been used in traditional Chinese medicine to help balance hormones. It has potential health benefits, and some studies show the plant has effective antioxidant properties. Antioxidants are molecules that fight free radicals in your body, which are linked to illnesses like diabetes, heart disease and cancer.  
TRIBULUS TERRESTRIS EXTRACT
SEE MORE INGREDIENTS
Elle Sera contains only the purest, more effective plant-based ingredients. Each one highly dosed and un-diluted to help balance hormones back to bliss.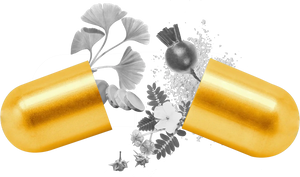 The Science
Our potent pill is backed by evidence-based research.
ASK ELLE SERA
We know you've probably got questions. Lots of them. So why not ask Elle Sera? Our Founder Elissa and her close-knit team are always on hand with personal, hormone-related advice.


Fill out the enquiry form to start the conversation.